"Roaring storms on the open sea, waves do not have gentile beginnings, they are wild at birth, through the discipline of wind and gravity, they are transformed into powerful arithmetic swells, traveling across thousands of miles to distant shores.
"
This was a quote from Liquid Stage, a documentary TV show (now a film) directed by Michael Bovee, a long-time TV and video producer. Liquid Stage is a TV show that shows the journey of surfing, from its historical context to exploring the essence of surfing. It defines the symbiosis of man with the sea by taking us through interviews with legendary surfers, remarkable historical footage, and most importantly, by eye-catching water cinematography and graphics. Out of all the interviews on Chapter 2.5, I consider this project of Michael Bovee because Bovee and his group were able to piece such a wonderful narrative by diagraming the storyline with historical context of surfing along with its "natural beauty."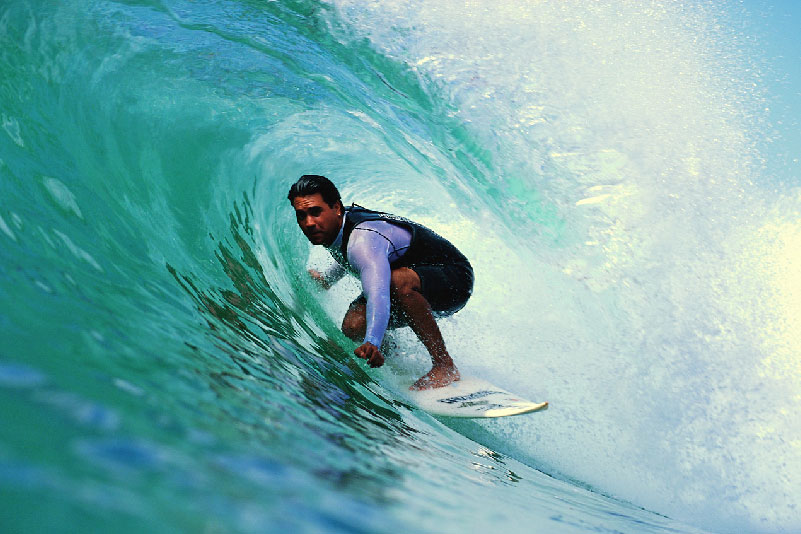 According to Meadows, Bovee had a difficult time in constructing the narrative of Liquid stage because the storyline wasn't designed as a cohesive interactive piece at first, along with not having a lot of money to spend. That is what prompt Bovee and his group to add the historical context and interviews to the film. Instead of facing the same snowball effect, the team instead performed a small documentary on the history of surfing in San Diego.
Another thing I liked about this TV show is that it has a great website. Upon entering, the website plays Hawaiian, surf like music. The music makes me want to check into one of those beach hotels and lay upon the outdoor beds watching swimmers and surfers.
Based on the interview, it's incredible how Bovee and his team were able to create such footage that takes your breath away from start to finish. If you guys ever want to relax and learn more about surfing in a "natural" setting, then this is the TV show that you don't want to miss.